The new Reason 12 Update seems to fix a lot of issues many were running into with its initial release. Granted, there were a lot of little issues and features 12 lacked, but the main issue for us was latency/resource drain.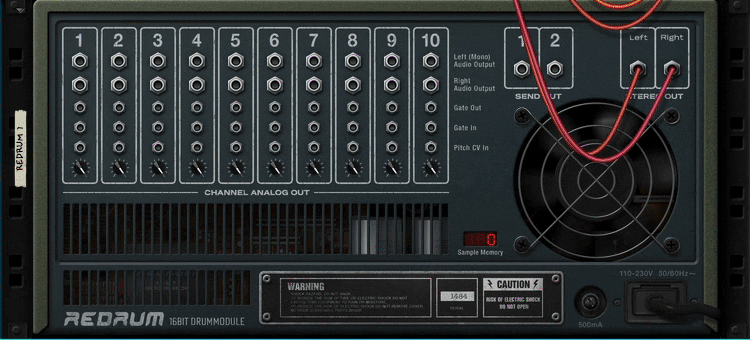 Lag/Latency: One of the most annoying issues
Some users couldn't load a stock instrument without the CPU/Ram power being sucked dry. This made Reason 12 difficult to use for some and impossible to use for others. At first, it was suspected that Reason 12 wasn't optimized for lower spec configs, but the level of issues users were reporting were all over the place even from those who had good configurations (within the last year or two).
There were some users with old computers (2011-2015) that didn't have any issues at all. It was just all over the place and really unexplainable.
How Reason 12 Runs Now
So far, Reason 12 is running quite smoothly. Much like you would expect software to perform. It's running so smooth that I thought I'd test it out on an older config.
Macbook 2011 (really dated tech)
2.4 i7
12 Gigs Of Ram
Reason 12 is running smoothly on this build as well. I was able to open 12 instances of the ReDrum. I chose 12 because this is Reason 12 after all and ran into no issues. Loaded all ReDrums with sounds sequenced 50 Bars and let them all run at the same time for about 20 minutes without issue.
This is the level of efficiency I expect from a company like Reason Studios. So glad they handled this issue.
Still can't get it to recognize Ana 2 which is unfortunate. Hopefully there is a fix for that soon.
Reason 12 List Of Bug Fixes
Fixed a bug that could cause several VSTs to crash or not work as intended
Various performance improvements and optimizations
Fixed a bug that could cause users with old/unsupported graphics drivers to run out of memory
Fixed a bug that could make Reason crash when dragging a MIDI file into the sequencer
Fixed a bug where the Reason process was still running in the background after quitting Reason, sometimes making it impossible to restart Reason
Fixed a bug where Reason Rack Plugin could cause Cubase to hang when quitting the program
Fixed a bug where the Combinator Rotary CV input affected ALL rotaries
Fixed an issue where Combinator control names were not shown properly in all places, tooltips, undo history, sequencer automation, etc.
Fixed an issue where Combinator remotables "Rotary 1" to "Rotary 32" map incorrectly to the first 1-32
Controls according to the order in the panel element list. The same goes for remotables "Button 1-32"
Remote maps utilizing the old insert effects section in the Mixer now forwards this to the first four controls and buttons on a Combinator in the Insert FX section if applicable
The Reason Help web links now take you to the right place
Reason now correctly notifies you when trying to install Reason on unsupported Windows 10 versions lower than 10.0.14393
Updated credits
Reason 12 Update Conclusion
Now that the resource consumption issue has been fixed we can get into some serious testing. Reason Studios is supposed to be giving us full-on M1 support in early 2022 so definitely looking forward to that will keep you posted on how that goes and supply some Reason 12 Tips and Techniques in the near future.