MTurboComp, What Is it?
MTurboComp is a unique compressor that consists of 14 compressor emulations in one single plugin. Again, that's 14 compressors in 1. We conducted an interview with Vojtech, MeldaProductions CEO where he goes in-depth on the idea and concept behind MTurboComp.
The compressors are laid out as such (some of the ones you may recognize).
Meve: Based on the Neve console's compressor
Melide 1176: This emulation is based on the classic 1176 compressor
MA2A: Classic LA2A, claimed to have a close sound to the Teletronix version.
MDistressor: Based on Empirical Lab's Distressor.
etc
These can be found on the left side of the plugin via the quick screen What's interesting about the compressor is that MeldaProduction took time to mimic/emulate how classic compressor(s) respond as opposed to emulating 'color and noise' which is what most companies do. There is also a good amount of presets you can access.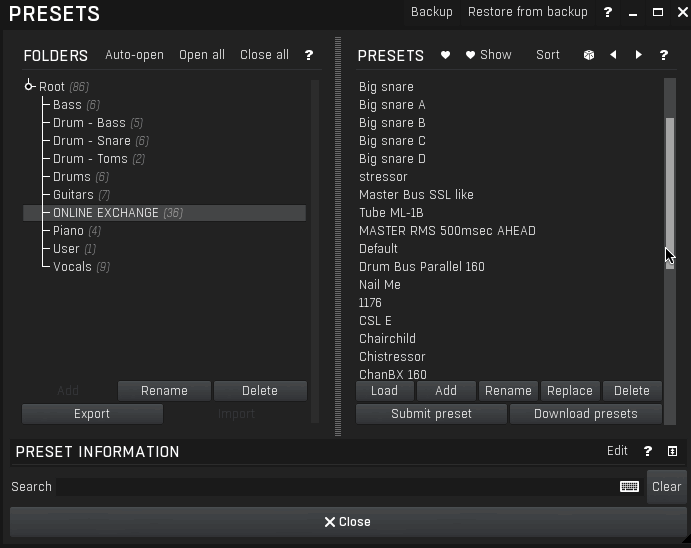 In Vojtech's words "We kept the good and left out the bad" this is definitely a different take but an interesting and effective one to say the least.
What's So Good About The MTurboComp?
Aside from having access to 14 compressors with a single click, you have the ability to develop your own compressor and make it function the way you want. This is done via the edit screen and can be complex, but worth it if crafting your own sound is what you aspire to do.

On a more basic (ish) level, multiband compression! With a typical multi-band compressor, you're dialing in how hard or soft you want to compress each band of frequencies. With MTurbComp, the multiband option allows you to allocate which compressor is used on each band.
Think about that for a second. You could have an 1176 attenuate the transient of the high frequencies while (at the same time) the LA2A compressor (MA2A ) works on the Low and Low Mids. Or, how about having the MDistressor control the low mid-range? This is multi-band compression on a different level and it's extremely easy to implement.
MTurboComp Pros and Cons
No plugin is perfect, but the good outweighs the bad.
Pros
Extremely Easy To Use: – All compressors have the same layout greatly reducing the learning curves.
Cpu Friendly: Then again, what does MeldaProduction release that isn't?
Options: You can use and or edit their compressor models or make your own. No other compressor allows this.
M/S & L/R: Both mid-side and left/right processing.
Sound: It sounds good, that's what's most important.
Customizable: I don't mean simple settings, you can build your own compressor if you want.
Clean/Transparent: Leaving you with the compression without tainting the audio signal.
Cons
GUI: Some people aren't a fan of the GUI, they prefer more authentic looking ones.
Values: Some of the values read out as percentages vs ratios and ms, this can be changed with a little work.
Layout: Some people prefer the original layouts of the authentic uniques and I understand.
Complex: Most of the magic is under the hood. You'd have to really want to dive in to get things exactly how you need them.
Clean: Some people like the color of the classic compressors. MTurboComp is very 'clean' sounding.
As you can see some of the pros can be cons depending on who you ask and or your preference. Some people like the simple look, others don't. Some don't mind deep diving to customize a plugin, others do.
All in all, It's a unique plugin with a lot of flexibility. I think the Multiband version is where the money is. However, if the multiband version isn't something you need, there is a Lite version -> MTurboCompLe.
Keep in mind, that the 'Lite version' does not allow you to go in and customize the emulation models or build your own custom compressor(s). It's meant for those who simply need quick results and it too works very well.
MTurbo Compressor Tip
Each Compressor comes with general tips (by MeldaProduction). What they're giving you is a starting point as to what the compressor is generally good for, this is by no means a limitation just a good starting point.
What I would suggest is using a spectrum analyzer to analyze what your favorite compressor is doing, or a compressor you're demoing and adjusting MTurboComp to react the same way.
You can take this a step further and analyze a few compressors and take what you like about each and merge them into your custom compressor.
Another MTurboComp Tip
Color your sound with whatever software or hardware processing you like. I like processing my sounds with the following:
JoeMeek VC6Q Channel Strip
SP303 Sampler
Old Cassette Tapes
Akai Mpc 3000
XLN Audio's RC-20
Then, I use the MTurboComp for clean, transparent compression. This allows me to keep my color/character, but have the control of various compressors without compromising the sound character.
More Information // Meldaproduction